Liana Psarologaki
Liana Psarologaki is an architect, practicing artist and educator with particular interest in meta-philosophy of space and post-humanities. She trained at the world renowned National Technical University of Athens and holds a PhD from the University of Brighton. Dr Psarologaki is an Associate Professor in Architecture at the University of Suffolk, a visiting assistant professor at TU Delft, a Senior Fellow of Higher Education Academy and the RIBA East Chair of Education.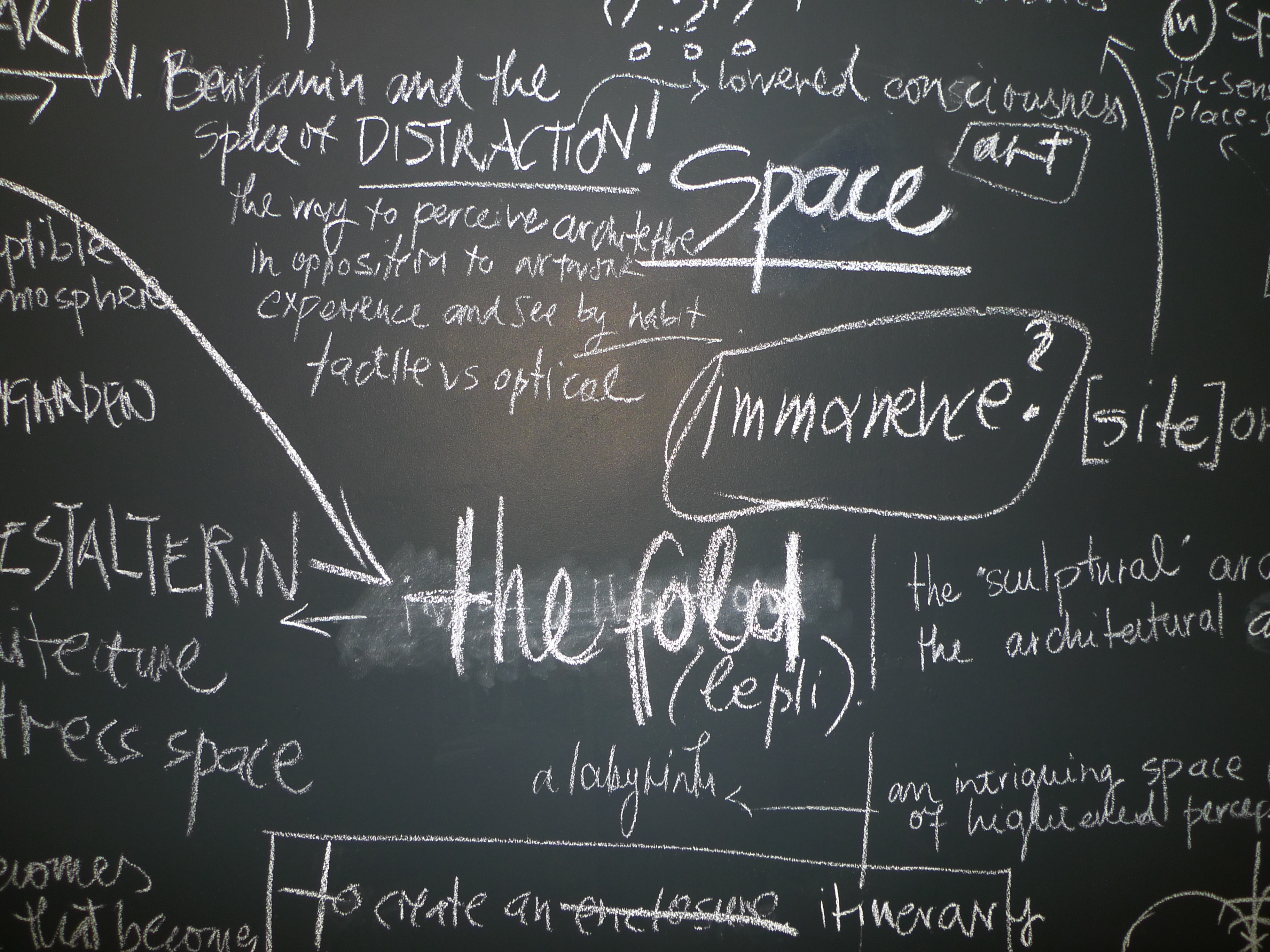 In my work, I use architectural elements, physical objects, immaterial components, video, drawing, and photography to create site-specific situations and lived experiences. I contextualise my practice through theories of neuroaesthetics and the philosophy of Gilles Deleuze and Brian Massumi, with a focus on the concept of event.
I believe that space gives us atmospheres and we give back our affects. Our experiences are temporal journeys of mood, memory and habits. We sense and feel therefore we question and live the worlds that we become one with.