Liana Psarologaki
Liana Psarologaki is a Greek architect, artist, and academic based in the UK. She studied at the world renowned National Technical University of Athens and practised architecture before acquiring an MA in Fine Art at UCA Canterbury (2010). She was then offered a Design Research Scholarship and a full UCA Studentship to undertake a PhD in the Creative Arts, completed in 2015 for the University of Brighton. The research project was entitled: "Beyond the Physical Threshold: Enfolding the Ontology of Immersive Environments" and attempted to theorise an artistic practice that is ontologically architecturalised. Liana is currently a senior lecturer at the Arts and Humanities Department, University of Suffolk at Ipswich, UK. Her work has been exhibited and published internationally.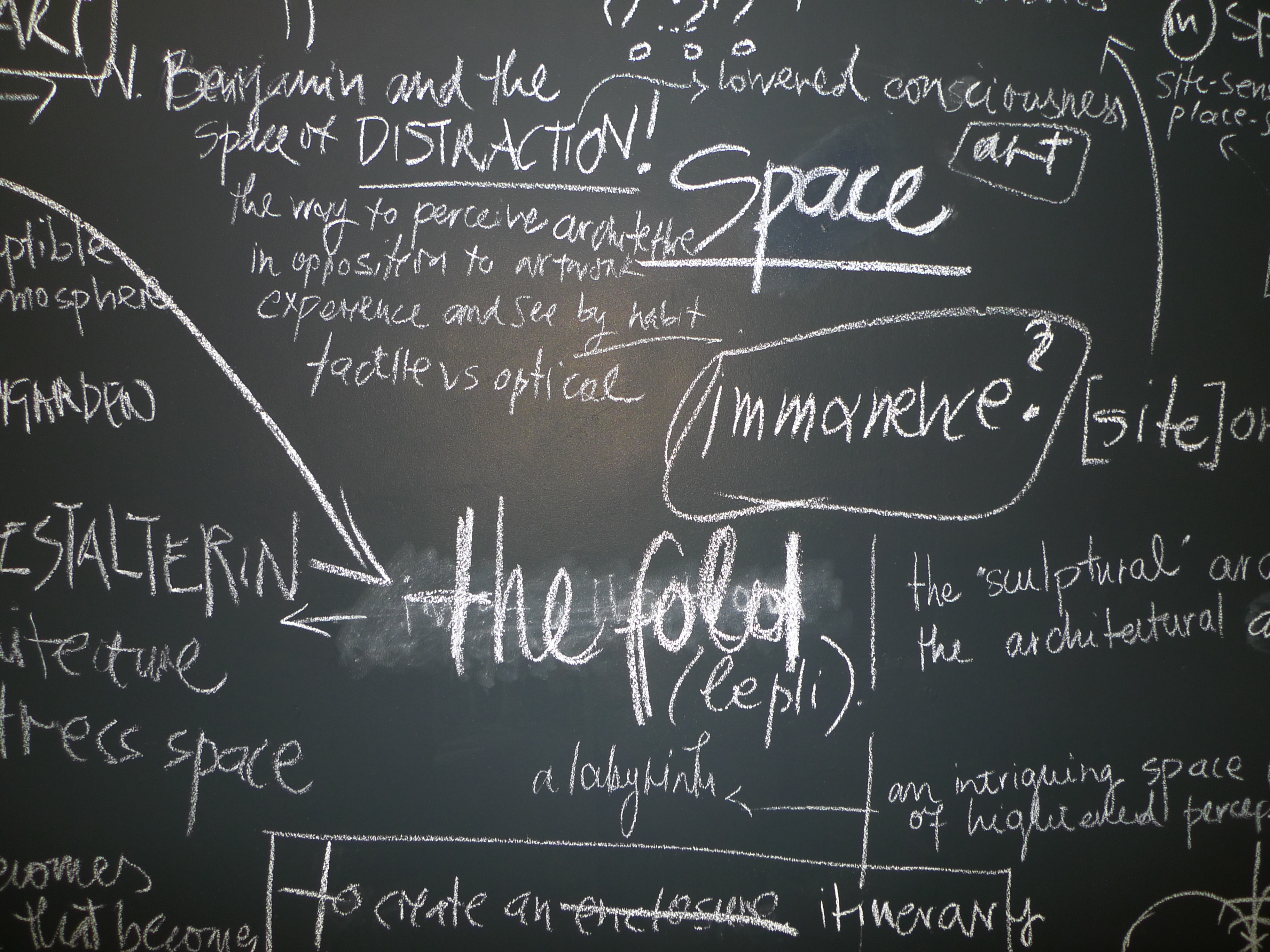 As an architect by training and an artist by practice, I see myself as a conceptual space maker, fascinated by the poetics of immersive spaces. My art practice concentrates on the production of environments that challenge the visitors' perception of space as related to the triplet of mind-body-surroundings.
In my work, I use architectural elements, physical objects, immaterial components, video, drawing, and photography to create site-specific situations and immersive events. I contextualise my practice, which examines the reception of sensations and the creation of affects, through theories of neuroaesthetics and the philosophy of Gilles Deleuze and Brian Massumi, with a focus on the concept of event.
I believe that space gives us its atmosphere and we give back our affects. Our experiences are temporal journeys of mood, memory and emotion. We sense and feel. We feel and think. We think and respond. We respond and create.